Dr. Hethéssy Judit Réka rövid bemutatkozás
---
DR. HETTHÉSSY JUDIT RÉKA PhD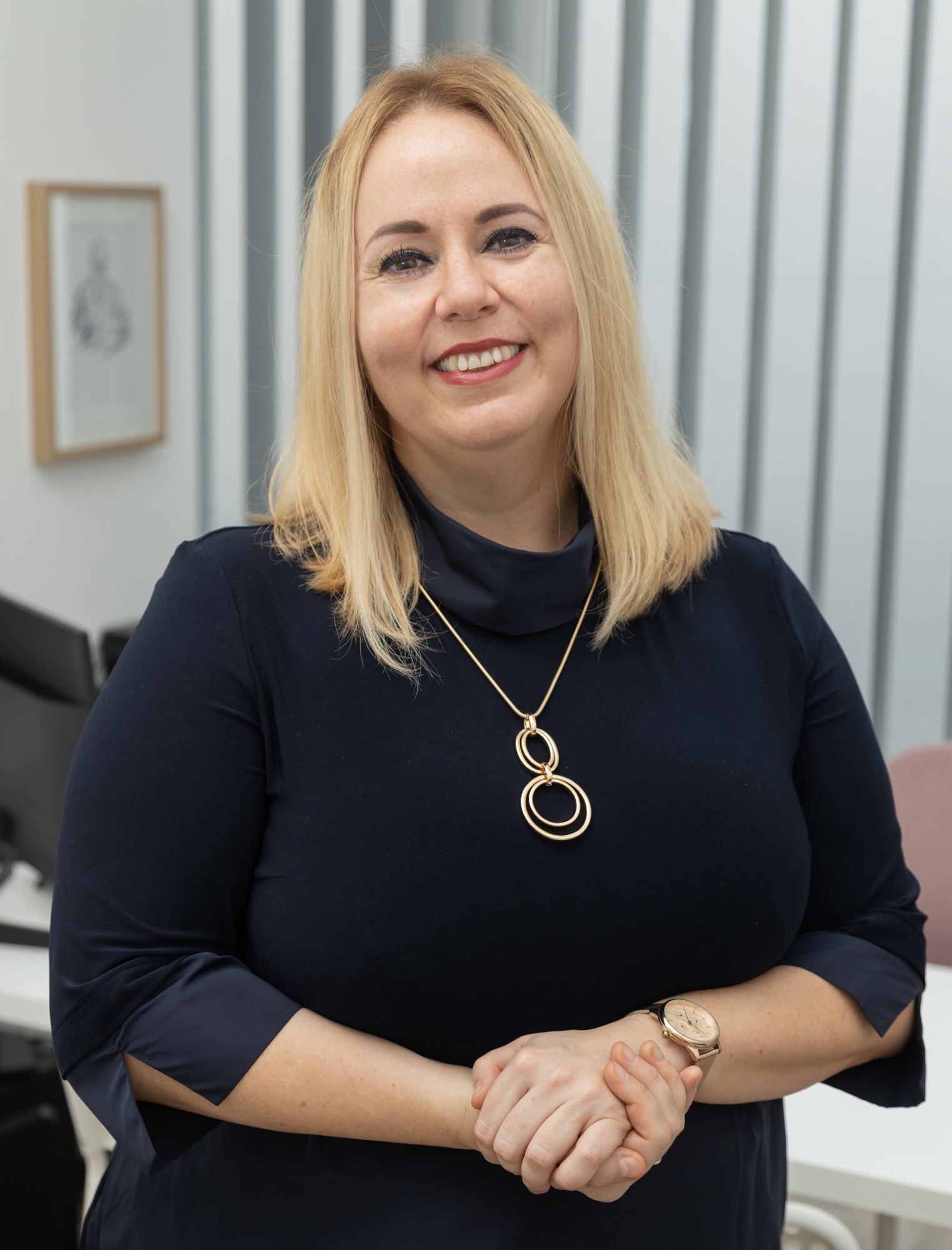 Senior Lecturer at Semmelweis University, Scientific Research Associate at the Research Management Working Group
Former Head Hand Surgeon at the Orthopedic Clinic Hand Surgery Department, Semmelweis University
European training, European practice
Founder and Director of Kézklinika
15 years of experience in hand surgery
In my opinion, being a hand surgeon is an honor. Our hand is a delicate part of our musculoskeletal system, with which we connect to our surroundings, to our loved ones. Our hands enable us to do our work, our hobbies and to perform sports. They are essential for us to manage our household, and last but not least, they are one of our most important organs of sense, a window to the outside world.
We envisioned a clinic where, with the help of my experience of more than 15 years in various hand centers inland and abroad, we continue education and research work, paired with an excellent team working towards a common goal, we are able to provide outstanding care for our patients during the whole procedure of healing, starting from the diagnostics to the end of rehabilitation.
Thanks to the work of our highly experienced specialists we're able to offer complex care for your problem, whether it is musculoskeletal, rheumatic or neurological in nature. In case of a conservative approach or during the postoperative rehabilitation, the work done by our physiotherapists is also an essential part of the holistic care we are able to provide.
At our clinic we are able to work in an interdisciplinary team. The possibility of continuous communication and consultation between healthcare providers plays an important role and ensures that the patient is taken care of in the most effective way possible. The coordinating work done by our call center and our Office manager make sure that the path towards healing is the easiest and carefree for the patient.